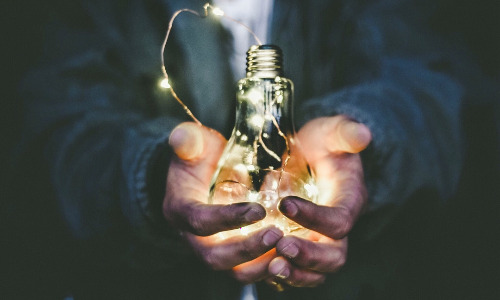 Protecting Your Business Name in Texas
Almost all primers on starting a business in Texas  will advise you to register your business name as an assumed name with your county clerk.  Many business owners incorrectly assume that this gives them the exclusive legal right to use the name.  Similarly, it is commonly (but incorrectly) assumed that such rights are obtained by filing a certificate of formation as a limited liability company, limited partnership, or other form of business organization.  In fact, the purpose of these filings is to protect others, not the business.
State law requires that an assumed name certificate be filed so that parties who are injured or damaged by your goods or services have a way to determine who can be sued.  Nothing in the law is designed or intended to guarantee you exclusive use of the name.  In fact, counties do not perform any search of records when accepting an assumed name certificate so there is no way to tell whether you are the first, last, or only person to attempt to use the name in your area.
State filings for business organizations serve a similar purpose- to protect the public.  State law prohibits a filing entity from having  a name that is the same as or deceptively similar to another filing entity but does nothing to prevent someone from using a similar or even identical name as an assumed name.  For example, if you register your business as "Taco Grande LLC", the Secretary of State should prohibit someone else from forming a limited partnership named "Taco Grande LP",  but this would not prevent or prohibit a sole proprietor from calling his restaurant Taco Grande.
Obtaining and keeping an exclusive right to use a business name depends on trademark law. Trademark law, in turn, hinges on priority. If you are actually using a business name in an active trade or business, and can prove that you were the first to do so, you can establish a common law trademark for the geographic area in which you are doing business.  In this regard, filing an assumed name certificate or forming a filing entity with Texas Secretary of State can be indirectly beneficial because it helps establish when you first began using the name.  Establishing a common law trademark gives you the legal right to prevent others from using your name in the area in which you are doing business but not elsewhere.  For example, if you have one Taco Grande restaurant in San Antonio, you could not prevent someone from operating as Taco Grande in Dallas.
Formally registering your trademark at the state level will protect you from all future competitors who might want to use your name in Texas, but it will not defeat the rights of prior users.  For example, if you register the trademark Taco Grande, you can prevent any new business in the state of Texas from beginning and maintaining operations under that name even if you do not have a location in the same area.  But you cannot stop an existing business from using the name if they were using it before you registered.  Also, you have no protection from people using the name in other states.
Federal registration of your trademark works much the same way, but at a national level: after registration, you can prevent new companies from using your mark but you cannot prevent a prior user from continuing to use the same name.  Nor does federal registration give you the right to use the name in areas where a company or individual with prior use is doing business.
A simple way to view trademarks is that they offer you forward but not backward protection.  Once established at the local, state, or federal level, they will protect you from that point forward but you will not receive protection or rights against prior users at each level.
Should you register your trademark at the state or federal level?  This depends on the nature of your business.  Trademarking at the state level is a relatively simple process and is probably a good idea for most businesses, even if they only do business in one location.  Federal registration is a more involved and expensive proposition and is probably not necessary for businesses that are and will remain local in character.  If you are actively engaged in interstate sales or intend to be, federal registration can afford you the broadest protection.