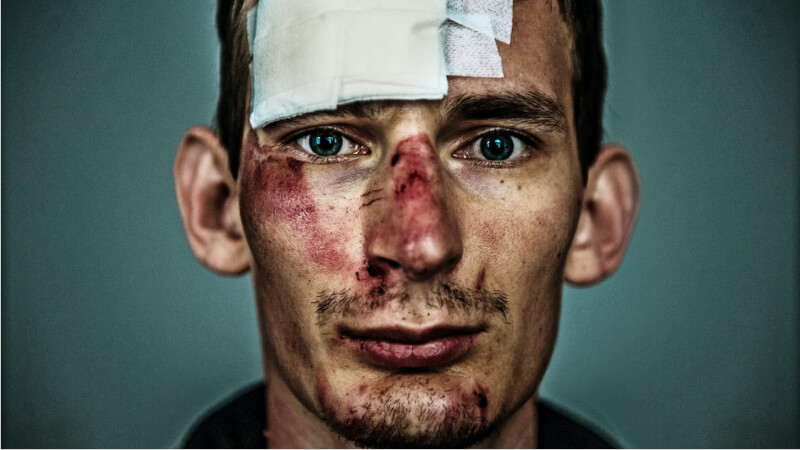 Workplace Injury Attorneys Serving Texas
What does a Texas Workplace Injury Attorney Do?
Workplace Injury Attorneys understand the stress and trauma that can result from workplace accidents. If you have been injured in an industrial plant accident, natural gas drilling accident, offshore accident, or oil drilling accident, a Texas workplace injury attorney from our team could help defend you. Many workers are unaware of their rights and they do not realize they could be entitled to compensation for their medical bills and pain and suffering.
Workplace Accidents
Every year, almost 250,000 people are injured in workplace accidents. These are often the result of carelessness on the part of their employer and can lead to life-altering injuries and disabilities. If you have been injured in an offshore accident, oil drilling accident, or chemical plant explosion, get professional legal aid as soon as possible. Read more on workplace accidents.
Common Workplace Accidents
According to the Bureau of Labor Statistics, there were nearly 3.1 million nonfatal workplace injuries in 2010. In the same year, there were over 4,500 fatal work injuries.
Our work injury attorneys can review your case and help you seek financial compensation through a workers' compensation claim, Social Security Disability claim, personal injury lawsuit, the Jones Act, Longshore and Harbor Workers' Compensation Act, Death on High Seas Act or through general maritime law.
You may be able to recover lost income, past and future medical costs, disfigurement, and pain and suffering. You might also seek punitive damages, which are aimed at deterring especially reckless misconduct. Some of the most common types of Texas workplace accidents are:
Offshore accidents: Workers aboard commercial fishing ships, barges, crew boats, oil platforms, and drilling rigs frequently suffer injuries due to slippery surfaces, equipment failures, explosions, blowouts and fires.
Oil drilling accidents: Laborers working aboard oil and gas platforms or working in refineries can receive severe injuries. These can occur when compressor leaks trigger blasts and fires, pipelines and tanks rupture, wells blow out, and other equipment failures occur around highly flammable materials.
Chemical plant explosions: Compressed gases, combustible liquids, flammable materials, and hazardous waste expose workers to the risk of potentially life-threatening burns and other injuries, especially when the work involves welding near these flammable, volatile chemicals.
Construction accidents: Texas continually leads the nation in construction injuries and deaths. Construction injuries commonly result from falls, defective scaffolding, contact with heavy machinery or equipment (cranes, forklifts, bulldozers, skid steers, backhoes, graders or hydraulic lifts), vehicle collisions, falling objects and debris, electrocutions, and trench collapses.
Warehouse accidents: The main injuries that occur in warehouses involve lifting, straining, reaching, pulling and pushing, slip and falls, back injuries, and crushing injuries. These come from dropped pallets or boxes or from forklift or skid steer mishaps.
Hospital incidents: Occupational injuries to healthcare workers have become increasingly common. Slip and fall accidents and lower back injuries can be caused by lifting heavy equipment or transporting patients.
Worksite vehicles: Motor vehicle-related accidents continually top the list as the leading cause of work-related deaths. According to the U.S. Bureau of Labor statistics, nearly 35% of work fatalities are associated with motorized vehicles, such as trucks (tractor trailers or 18 wheelers), buses, vans, tractors, loaders, and forklifts.
Construction Accidents
As a construction worker, you know how dangerous your job is. Every day when you clock in you know that you are risking your safety because of the many potential hazards at your worksite. No matter what type of function you perform as a construction worker, whether a welder, an engineer or an electrician, you face a risk to your safety. This is because construction sites are littered with heavy machinery, complicated equipment, hazardous chemicals and exposed wires, among other things. Any one of these factors combined with a slight mistake can land a worker in the hospital.
If you were injured in a construction accident then you likely know that you are entitled to workers' compensation benefits, but you may be wondering if there is any more you can do. You may have a hunch that there was something more to your injuries. You have a right to know exactly what caused your accident and ensuing injury because an accident investigation should be conducted. If it is shown that the negligence of another in some way, shape or form caused your accident then you are entitled to file a personal injury claim in order to seek additional compensation.
Causes of Workplace Injury
There are numerous causes to workplace accidents, but one of the most common is the carelessness, negligence, and inexperience of employers or co-workers. Other causes include equipment failures, falling objects, slip and falls, and failure to follow safety regulations. Read more on causes of workplace injury.
Types of Workplace Injury
The types of injuries that can be sustained from dangerous work environments can be severe. Back and spine injuries, burn injuries, traumatic brain injuries, and post-traumatic stress disorder are just a few of the possible hardships injured workers could face. Read more on types of workplace injury.
It's important to report all injuries to your employer or supervisor immediately and seek medical attention and treatment. Among the most common types of workplace injuries are:
Back and spine injuries: These injuries arise in muscles, ligaments, vertebrae, and discs as the result of repetitive activity over a long period of time or a single traumatic event. These injuries are especially common among truck drivers, warehouse clerks, factory workers, nursing aides, construction laborers, janitors, oil refinery workers, and offshore workers.
Burn injuries: These injuries can be extremely painful and cause scarring, disfigurement, and temporary or permanent disabilities. They can also lead to complications that include infection, organ failure, and respiratory problems. Construction workers, chemical plant workers, and offshore workers are at a high risk of burns from chemicals, flammable liquids, electrocutions, fires, and explosions.
Chemical exposure: If you were exposed to a chemical at your workplace, you could be facing serious consequences. Sometimes this is due to negligence on the part of your employer and you could be entitled to compensation.
Traumatic brain injury (TBI): This type of injury can occur on the job due to a crushing blow, penetrating wound, violent shaking, slip and fall, flying debris, or electrical shock. Symptoms include headaches, dizziness, or even coma and death.
Post-traumatic stress disorder (PTSD): This anxiety disorder impacts those who have been exposed to a traumatic event, such as an assault, explosion, or terrifying accident. Symptoms include: nightmares, flashbacks, depression, and emotional numbness. It is common among those who work in dangerous or high-stress environments, such as construction laborers or offshore oil workers.
Wrongful Death
In 2019, over 4,500 workers died from job-related injuries in the U.S., according to the Bureau of Labor Statistics. The family of a killed worker can pursue compensation for medical expenses, funeral costs, and loss of financial support through personal injury law, general maritime law, the Jones Act, or the Death on High Seas Act.
If you have lost a loved one because of a workplace accident, no amount of compensation can make up for your tragedy. However, the person or organization at fault should be held responsible for their actions. Our firm is dedicated to providing compassionate care to families while aggressively fighting for their rights. Read more on wrongful death.
Motor vehicle incidents cause the majority of work-related deaths. Other causes include:
Falls from heights, such as from a derrick, crane or scaffolding
Contact with dangerous equipment, such as the equipment found in factories, plants, refineries and oil drilling rigs
Exposure to harmful substances or toxic environments, which can occur in a variety of construction, offshore, and factory jobs
Electrocution
Assaults and violent acts, which occur frequently among those in services industries such as bartenders, restaurant workers, convenience store clerks
Explosions or fires, which can happen aboard offshore oil rigs or in refineries
Becoming entangled in heavy equipment or machinery
Lack of protective gear or lack of proper training and adequate supervision
Workplace Safety
A Texas employer has an ethical and legal duty to provide workers with a safe and secure workplace that is free from hazards of serious physical injury or death. The federal agency that issues and enforces workplace standards is the U.S. Occupational Safety and Health Administration (OSHA).
If an employer fails to meet OSHA standards, and that failure causes a worker to suffer injury, illness, or death, compensation may be available to the worker and his or her family. This compensation can include payment for pain and suffering, medical expenses, funeral costs, lost income, and rehabilitation treatment.
Unfortunately, lack of proper workplace safety is at the root of many serious accidents. Failure to keep machinery, tools, and equipment up to standard can lead to traumatic injuries. Some employers allow their workers to be exposed to hazardous conditions while others do not provide sufficient training and supervision. Read more on workplace safety.
Failure to Meet OSHA Safety Standards
Most private sector workplaces are governed by OSHA regulations, including hospitals, offices, shipyards, warehouses, oil and gas refineries, chemical plants and construction sites. The regulations require employers to:
Make sure that all employees have safe equipment, tools, and materials
Report any fatal workplace accident or accident that resulted in three or more workers being hospitalized
Provide training and medical examinations where required
Keep detailed records of all accidents, injuries, illnesses, and deaths
Acknowledge, correct, and post OSHA citations
An employer can fail to meet OSHA standards in a variety of different ways, including:
Improper maintenance: Machines, equipment, tools, and motor vehicles should be maintained on a regular basis or whenever a test or signal indicates that a repair is needed. Floors, stairs, guardrails and other work site features should be regularly maintained as well. Improper maintenance can lead to forklifts, steers, cranes or derricks experiencing problems with brakes, steering, transmission or hydraulic systems; frayed electrical wiring; and dirty, oily and wet floors, stairways or ship decks.
Inadequate inspection: Periodic inspections can detect defective ladders and scaffolds, for example, or defects in equipment such as cranes, derricks, pulleys, hoists, forklifts and winches. Inspections can also reveal whether workers are operating machines properly or following safety protocol, such as using personal protective equipment or safety guards.
Insufficient training and supervision: Employers must train employees on how to perform their work safely and regularly supervise employees to make sure they are following protocol. For example, workers should be taught how to properly operate power tools such as saws or drills, or how to move heavy equipment or boxes without straining their backs. They should also be required to wear gloves, coveralls, and goggles when operating equipment.
Exposure to hazardous conditions: An employer runs afoul of OSHA regulations when the employer exposes employees to serious physical injury or death by failing to place guards on moving parts of equipment and machinery, forcing employees to work around chemicals and dust that exceed permissible exposure limits, ignoring specific requirements for air sampling in confined spaces, or failing to use proper sloping and storage of excavated materials when working in trenches.
Texas Workplace injury Lawyers Near You
Workplace accidents can lead to serious injuries which, in some cases, can prevent people from returning to work. Besides medical bills, injured workers will have to pay for rehabilitation costs and counseling. If you had to take time away from work, you could be compensated for loss of wages. In order to get the help you need to move forward, let a Texas workplace injury attorney review your case and legal options. They will do our utmost to get you and your family justice.
Find Houston Workplace Injury Attorneys
Anthony Muharib, a respected litigator and skilled negotiator in Houston, will aggressively defend your case by guiding you through the arduous legal process and securing a solid defense in Texas State or Federal courts. Search Houston Workplace Injury Attorneys
Anthony Muharib – Personal Injury Lawyer
1001 Texas Ave, Suite 900, Houston, TX 77002
(346) 800-4878
Find Austin Workplace Injury Attorneys
By taking an aggressive approach to producing solution-driven results, the experienced  workplace injury lawyers in Austin at The Law Office of Joel A. Levine are dedicated to developing unique legal strategies for our fellow Texans who have been injured at work. Search Austin Workplace Injury Attorneys
The Law Office of Joel A. Levine
1515 W Koenig Ln #100, Austin, TX 78756
(512) 982-1510
We understand the ramifications of an injury on your life and the lives of your loved ones. These lawyers have represented hundreds of victims across Texas, and are here to help you navigate this difficult time. Don't let the business owner, company, third-party, insurance carrier, or their attorneys turn you into another victim. Dealing with insurance companies can be aggravating. You could be getting the runaround, waiting for a phone call back, or being offered a fraction of what you lost. Let them take care of the headaches so you can concentrate on what really matters. You're getting better and being compensated for your injuries.